Intro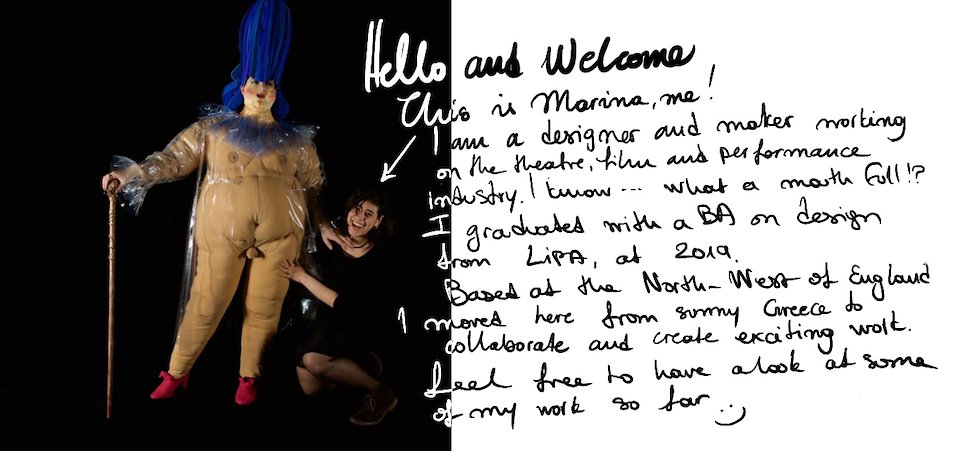 As I am mentioning above, with that amazing handwritten note, I am a designer and maker based in the North West of England.
I specialise in costume design and making and I know my way around the wardrobe department fairly well. Additionally though, I have plenty of experience with set design, construction, model making, scenic art, as well as prop making.
I love the magical world of theatre and live performance, as much as the filming industry and my role in it, which is to tell a story with visual cues. Playing around with colour and textures, creating a convincing world for the audience to fall into is something that fills me up with an insane amount of joy and energy!
I hope you enjoy exploring my work I have in here, as much I did making it :)
Up Next:
What would the Growlers wear?